Members of the recruitment industry may have noticed a recent change from IAEWS. The International Association of Employment Web Sites has gone under a major rebranding, repositioning itself as TAtech: The Association for Talent Acquisition Solutions.
We recently sat down with the CEO of IAEWS/TAtech Peter Weddle, to discuss the rebrand, what facilitated it, it's importance and how the organization will operate moving forward.
"The rebranding was in part to recognize a transition that has already occurred in the industry," Weddle explained. When IAEWS was founded in 2007, he says, the goal was to create a trade organization that could support and set standards for the rapidly growing number of employment sites that represented a $10-12 billion industry. However, over the course of the last 8 years the recruitment industry has dramatically changed.
The IAEWS membership that was meant to represent the job boards, association career centers and aggregators of the recruitment industry has expanded to include recruitment marketing technology companies, recruitment advertising agencies, mobile app developers, ATS vendors and the like. Simply put, Weddle says, IAEWS was too limiting and didn't represent the larger talent acquisition industry that TAtech now serves.
"If an organization develops a tech product or a service for the talent acquisition eco-system, then they too are a part of the industry that we represent and serve," Weddle said. "This rebrand really runs parallel with the transformation of this industry. TAtech is much more diverse and much more interdependent today than it was as IAEWS."
One important goal Weddle has set for TAtech moving forward into 2016 is to define standards for the industry (for example, establishing universal definitions for terms like "click"). As for who would set these standards, Weddle pointed to the collaborative nature of the IAEWS and the interdependent atmosphere TAtech is creating as a renewed organization.
"We are going to make sure we have generally accepted standards for businesses," he said, "but the development of these standards and best practices won't come from the association. Rather, they will be created by those who know best." The organization is establishing Member Working Groups to tap the expertise of its members and other experts in the industry.
This should ensure the continued success of the talent acquisition industry that Weddle says is rapidly evolving. The growth of job board advertising has not kept pace with the more aggressive growth rates seen in other online recruitment advertising channels and the talent acquisition industry as a whole.
"Part of the decrease is due to the fact that there are a lot more options available for investment in recruitment strategies," Weddle said. The other part of that decrease is from poor conversion rates; according to one study, 9 out of 10 candidates who start job applications never finish. Why? Because application forms are too long, too complex and provide little or no information to job seekers.
Other issues include a lack of standard APIs for technology integrations and "online application processes that are right out of the dark ages," Weddle says. As a goal of TAtech, bringing formally disparate market segments under one roof will reposition the industry to compete in the $100+ billion staffing market. However, in order to see this realized, there will have to be "cross talk" between segments of the industry that have rarely spoken with one another before—mainly because there's been no forum or regular interaction to facilitate it.
Cross talk, Weddle says, will be accomplished in part by the relaunch of IAEWS's two annual conferences. The newly branded spring event, the TAtech Industry Congress, will take place on April 16-17 in Orlando, Florida. It will continue to be an industry-facing event, however, it's definition will be much broader, encompassing the full range of talent acquisition technology companies. Recruitics President Josh Gampel will be delivering the keynote for the Data & Analytics track.
The fall event, the TAtech Conference & Expo, will take place between September 19 – 21 in Las Vegas, Nevada and will be attracting some of the industry's top thought leaders such as Dice Holding's Mike Durney. It will be the only conference developed exclusively by TA technology companies for the TA technology experts, managers and users in employer and recruiting organizations.
One instance where Weddle anticipates crosstalk having an impact would be at the Spring Congress in 2016 where he has organized a panel of the leading ATS providers in the country.
"Applicant tracking systems are only as good as the data they provide to employers," Weddle says, so one goal of the panel will be to understand their tech development road map each year. Doing so will help other recruitment tech companies—outside of the ATS space—better collaborate with these systems for mutually beneficial gains.
As companies like Recruitics continue to reshape and propel the talent acquisition industry forward, repositionings of major organizations such as IAEWS to TAtech are important. In part, they prove that new technologies and approaches to recruitment challenges aren't just fading trends but rather defining moments in the industry's evolution. But more importantly, they present us with an opportunity to decide how we will capitalize on new future opportunities.
To learn more about TAtech and their upcoming events, keep an eye on the former IAEWS website at www.employmentwebsites.org and their new website (tatech.org) which is currently under construction.
---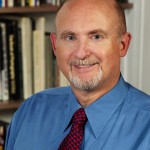 Peter Weddle is a recruitment industry expert, CEO and Founder of IAEWS--now TAtech. Over the course of his accomplished career, Weddle has served as the chief executive for a number of successful companies within the talent acquisition industry and has leveraged his experience as a columnist for the Wall Street Journal, The National Business Employment Weekly and CNN.com. To learn more about Weddle, visit his website here.