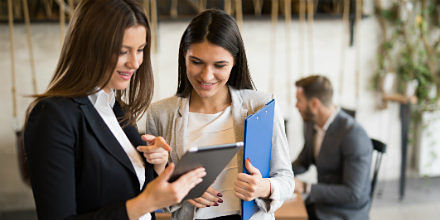 Welcome back to Recruitment Analytics and Job Advertising News–our monthly content roundup that pulls together all of the articles and blogs we've been reading about recruitment analytics and job advertising.
This column is a compilation of all the content we've sent to our newsletter subscribers over the course of the past month. Sign up for our newsletter now to get these updates sent directly to your inbox each week.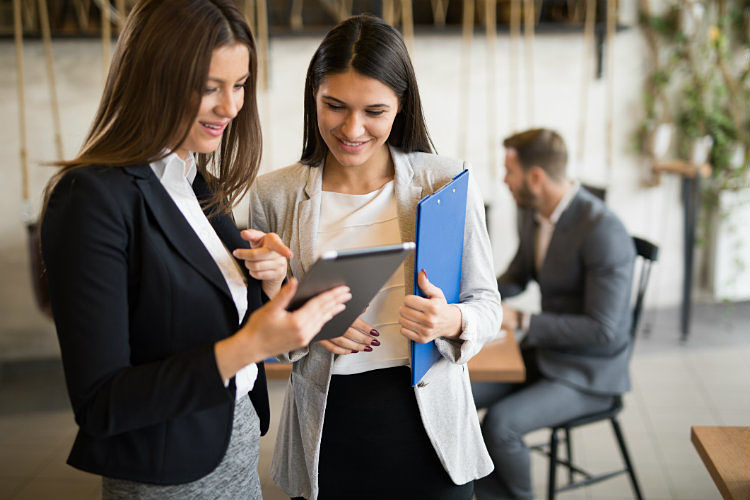 November's Recruitment Analytics News
A Rebound With Precedent: The October Jobs Report
The start of November means it's once again time to analyze the Bureau of Labor Statistics (BLS) monthly Jobs Report. While October's jobs numbers came in below projections, there are a number of interesting angles to dissect. To help, we looked to Chief Economist Josh Wright who breaks down this important data for iCIMs each month.
How to Improve Quality of Hire Using Supply vs. Demand Analysis
The skills gap might be one of the biggest challenges facing recruiters today, but that doesn't mean there aren't ways to use the current competitive recruiting climate to your advantage. By using supply vs demand analysis, LinkedIn contributor Lou Adler argues, you can better navigate talent markets to make high quality hires. Read on to learn how this simple analysis can help you structure your recruitment marketing strategies.
November's Job Advertising News
3 Reasons December is Prime Time to Advertise Your Jobs Online
It's not uncommon for businesses of all stripes to look at Q4 as a time of the year pull back on job advertising spend and to focus on planning for the year ahead, instead. But if there's one department that shouldn't fall into a winter slump, it's HR and recruitment. In our latest post, we explain why you should keep advertising your jobs online through the end of the December.
10 Recruitment Marketing Trends to Watch in 2018
You might think it's a bit too early to be looking at the year ahead, but with Thanksgiving right around the corner the holidays will soon arrive, and with them, 2018. If you're not already in full planning mode, you soon will be, and we know it's important that your strategies take into account industry trends. To help, we rounded up the following list of 10 of the most important recruitment marketing trends you'll want to watch as we head into next year.
10 Job Board Contracts You Should Consider for 2018, Part 1
If you're not already in planning mode, chances are you soon will be. As you begin to look towards the year ahead and start considering adjustments to your recruitment marketing strategy, your job board contracts should be top of mind. In this first part of a two-part series, we outline some of the most important job board contracts you should consider in 2018.
Online Job Ads Rise in October, But Measure Still Under Review
The BLS Jobs Report is an important analysis of nationwide employment, so you can understand why so many in talent acquisition are interested in each month's analysis. However, what the BLS report doesn't tell us is how many jobs could have potentially been added--i.e. how many businesses posted jobs in October. If you're looking for this data, look no further than The Conference Board, who have been compiling this data for more than a decade. Here, the Staffing Industry Analysts give you the most important takeaways from The Conference Board's latest report.
"Post and Pray" Actually Takes More Time Than Recruitment Marketing!
Here's a fact you might find shocking: As of 2017, according to industry thought leader Tim Sackett, the "post and pray" method is still the number one strategy used by recruitment teams. (You can learn more about "post and pray" here.) While performance-based media has proven itself to be the more effective advertising method time and again for recruitment marketers, "post and pray" clearly still maintains its popularity. Read on to see a side-by-side breakdown of how much more time HR and talent acquisition professionals spend on "post and pray" v.s. the more efficient performance-based advertising.
For Retailers, is it The Most Wonderful Time of the Year for High-Volume Hiring?
If it feels like the holiday shopping season is starting earlier and earlier each year, it's because it is. As a result, it comes as no surprise that the biggest retailers in the nation are scrambling to get their hands on as many seasonal hires as they can. In this post, Recruiter Daily highlights this year's seasonal recruiting landscape and challenges. (Read more about "How To Hire Seasonal Workers In Today's Economy" here.)
Work Smarter With HR Technology
Technology is supposed to make our lives easier, but when there's as much innovation going on as there is in the HR and talent acquisition space, it can be a bit overwhelming. Here, Society of Human Resource Management's Mary Kaylor gives a detailed look at today's HR tech stack and how it helps you work smarter, not harder.
Net neutrality is going away. What happens to recruitment marketing?
With the pace of today's news cycle, it's easy to miss important stories--like the fact that the FCC is now working on repealing Net Neutrality. In this post, the Job Board Doctor helps clarify what Net Neutrality is, how its repeal could change the internet as we know it and what that might mean for the online recruitment world.
Can The Blockchain Fix the Recruiting Industry?
"Blockchain." It's one of the biggest buzzwords in the tech and finance worlds today--mainly because of its ties to Bitcoin. However, thought leaders in the recruitment space are now wondering how they might use Bitcoin's ultra-secure person-to-person (P2P) transfer.
HR & Marketing Need to Ride Together
As CEOs across industries and verticals begin to pay more and more attention to their talent, the need for a recruitment marketing strategy has become critical to success in terms of talent acquisition. However, as we've discussed in the past on the Recruitics Blog, some of the most successful recruitment marketing strategies are built when HR and marketing are working together. TLNT explains why here.
Don't miss out on recruitment analytics and job advertising news like this. Sign up for our newsletter to get great content delivered to you on a weekly basis, and don't forget to keep an eye on the Recruitics Blog.