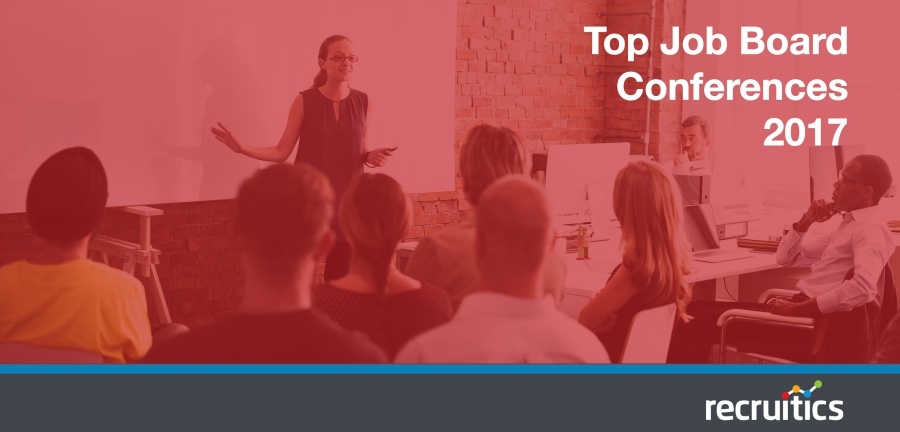 Needless to say, 2016 was a big year for the recruitment space. Not only were there a number of notable mergers, acquisitions and the like, but this was also the year that job boards began seriously researching and investing in programmatic buying.
With 2017 on the horizon, we can expect this momentum to carry over and for job boards to take into account top recruitment marketing trends in their strategies for the year ahead.
That said, it's important that job boards also make a point of attending and participating in top conferences in order to keep an ear to the ground on an ever-evolving industry. To help, we've put together this quick list of important job board conferences to attend in 2017:
With the holidays hiding right around the corner, 2017 will be here faster than you think. Take the time today to sit down and plan which conferences you'll be attending in the year ahead.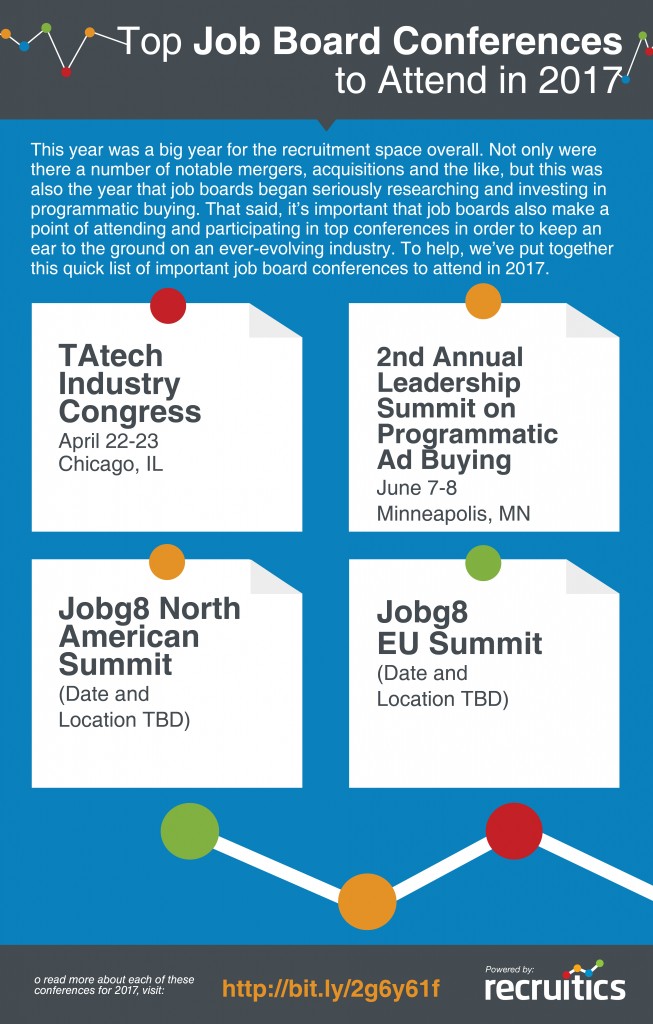 Want relevant recruitment marketing resources, like our yearly conference roundup, sent directly to your inbox? Sign up for our newsletter today.