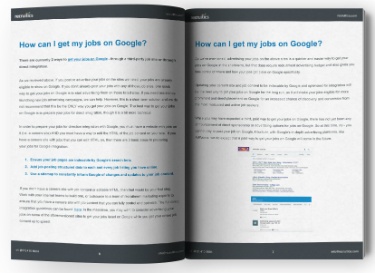 Everything You Need to Know about Google for Jobs & How to Get Your Jobs Posted on Google
With the original announcement back in May, Google for Jobs has now officially launched as of June 20, 2017. There's no doubt that there will be major impact to the industry, so it's time to better understand what the launch of Google for Jobs means for employers, staffing agencies and job boards alike, and how to prepare for and embrace it.
We've received many questions about what Google for Jobs is exactly, how it will impact the talent acquisition space, and of course, how to get your jobs on Google, so we wanted to compile all of these FAQs into a single, easy format for your convenience.
Download this free eBook to get additional information on the following Google for Jobs questions: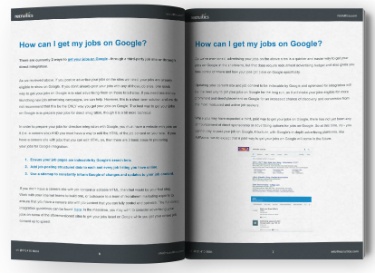 Are my jobs currently on Google?

How can I get my jobs on Google?

How will the launch of Google for Jobs impact the recruitment industry?
Recruitics is here to make it easy for you. Download "Your Guide to Google for Jobs" for free now.
Posted by Emily Tanner
Emily is the VP of Marketing at Recruitics. With over 8 years of industry experience, Emily has worked on both the client side and the business side of marketing, partnering with top enterprise customers on their talent acquisition and recruitment marketing strategies as well as developing inbound content marketing plans, paid advertising campaigns, lead generation initiatives for Recruitics. A true data nerd at heart, Emily finds joy in analyzing deep performance metrics and finding the story in the numbers. When not working on marketing strategies or in Excel documents, you can find Emily hanging with her husband and son and their 3 dogs.