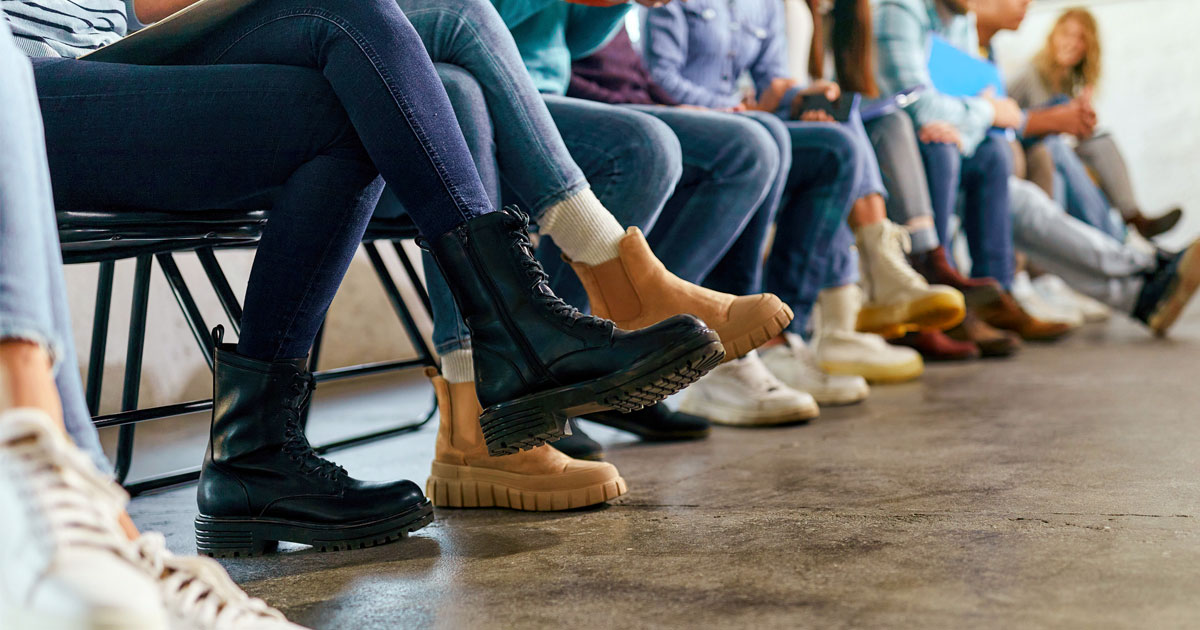 Businesses are taking stock of various aspects of their operations, particularly in light of the significant changes in operational dynamics that have taken place over the last two years. Recruitment marketing is one of the topmost of these, since this is the time of year when many industries are looking at high-volume hiring.
65.7% of organizations cited building future talent pools as a top priority for 2021-2022. For companies in certain industries, the approaching high-volume hiring season is particularly significant, since most of their business and profits are gleaned during this period of time.
High-volume hiring is a challenge even under normal circumstances. However, owing to the COVID-19 pandemic and factors that were in play prior to that, the current hiring landscape is anything but normal. This year, the pressures of filling a higher than average number of positions in a compressed amount of time are compounded by a hiring dynamic that has radically changed.
As the saying goes, "Those who fail to plan are planning to fail." Pre-planning ahead of the high-volume hiring season will not only help companies avoid failure in this area, but it's essential to ensuring success in any major talent acquisition or recruitment initiative.
This article will cover how organizations can optimize their recruitment marketing for the current hiring market, including measures companies can implement to update their high-level strategy in order to help meet hiring goals.
Read on for key focus areas for companies looking to formulate and/or refine their high-volume hiring strategy:
1. Determine Hiring Goals
Look at the organization's history of high-volume recruiting with an eye to the interview-to-hire ratio. This will provide valuable insight regarding how many interviews need to be conducted to drill down to the right candidate and, consequently, how heavy the recruitment efforts need to be.
During this process, however, remember that clarity of vision and message are key. For each position, recruiters will need to:
Define the job role requirements
Create

candidate personas

based on defined job roles and the organization's goals and culture
Refine the

branding message

to reflect the above, with an eye to differentiating the organization
Taking the time to address these points will not only ensure that the right messaging is conveyed, but it will provide insights to recruiters as to who the organization needs, who they are, and the best ways and places to reach them.
2. Audit Previous Strategy
Auditing the company's previous recruitment strategy is a good idea regardless of the hiring campaign's volume and scope. Examine the following:
What worked and what didn't work the last time around, and what areas need improvement. Look at these through the lens of whether the organization's hiring goals are the same or different than they were previously.
The performance data of all previous hiring campaigns from a global view of what's working. For example: If display ads aren't generating many conversions, but the

SMS campaigns

are working really well, it would be prudent to reallocate the budget to employ more SMS.This will also help with planning budgets, resources, and ensuring accurate results based on the data.
The overall hiring process. Is the company converting qualified applicants into hires in quick and efficient ways? If not, why?
Is the organization's hiring method a candidate-first process? Always remember that it's essential to meet candidates where they already are

, and make sure to convey what's in it for them if they join the team (ex: company culture, benefits,

EVP

). Has all of this been effectively showcased?
3. Simplify The Hiring Process
Test the application process. This doesn't mean a theoretical exercise or roundtable on how the application process is supposed to work. One method is having people in the company go through the application process to uncover how it performs in practice. Have them take notes, and then remove any unnecessary or redundant tasks as well as unforeseen roadblocks.
Immediately implement any findings from the audit. The assumption here is that the organization is always hiring despite a high-volume campaign in development. Candidates in the funnel aren't going to wait on back-end improvements. If a large number of individuals aren't finishing the application process, look into how the application can be shortened, or put a short form in place to fill the candidate funnel.
4. Implement Programmatic Job Advertising
Programmatic job advertising is a technology that facilitates greater ad spend efficiency in bid-based marketplaces by automating a significant portion of the ad buying process. With programmatic, companies can sponsor their job ads and achieve their desired results. It is an excellent way to distribute numerous jobs across hundreds of job sites efficiently with a specific budget and ambitious goals. Through back-end algorithms, it allows talent acquisition professionals to make buying decisions based on real-time performance data and automated rule-buying to achieve hiring goals.
Implementing programmatic job advertising allows companies to have control of their budget, granularity, and gives hiring professionals the ability to make the results look the way they want them to look.
5. Simplify Onboarding
According to Harvard Business Review, the process of onboarding exists not only to familiarize new hires with their roles, but to set them up for success and decrease the time it takes for them to become comfortable in those roles. Like personal relationships, they say that strong workplace relationships aren't built on weak foundations. In 2018, Gallup reported that only 12% of employees felt their company did a good job onboarding new team members!
If companies want to improve talent retention, they need to improve their new employees' onboarding experience. Some excellent ways to achieve this include:
Employ onboarding software that maximizes engagement for all new hires, recruiters, and managers.
Engage quality applicant tracking software (ATS). Here, it will be prudent not to skimp and go for a product with robust hosting, speed, and scalability. Remember that this utility will need to manage a high volume of applicants efficiently and effectively.
Tip: Make sure that the organization's technology is on par with its needs. Inefficiency in this area will propagate throughout the entire recruiting process, which no organization can afford, especially during high-volume hiring campaigns.
6. Implement Easy Apply
Easy apply pertains to job applications that are hosted directly on the platform applicants use to conduct job searches. It is a data-driven solution that's been around for a number of years, and has been more widely adopted by employers and job platforms recently due to heightened competition in the job market. Easy apply allows candidates to bypass the traditional long application process and send their resumé, job board profile, or other information directly to recruiters or hiring managers.
Originally launched in 2011 by LinkedIn, Easy Apply is a plug-in function that was designed to make the job hunt easier for applicants while generating more leads for recruiters. Overall, implementing easy apply is a great way to enhance the candidate experience while obtaining the applicants companies are seeking.
7. Deploy Automation And AI
Automation through artificial intelligence (AI) is a great way to not only fine-tune the recruitment process, but to optimize the candidate experience. AI technology allows for the assessment of resumes and application for keywords that give recruiters the ability to drill down to short lists of qualified candidates. Best of all, it's done in seconds rather than hours, which is what it would take a hiring professional to go through stacks of resumes or applications. This way, recruiters can spend more time on the candidates who merit more attention, and give more time to focus on the rest of the funnel. This is particularly important when they're dealing with a high-volume hiring scenario.
In general, the application process itself can generate frustration for job seekers. On the candidate side, features like AI chatbots used by recruiting technology platforms can aid candidates in moving more smoothly through the application process, thus improving the candidate experience. It's wise to bear in mind that 93% of job seekers cite unclear application instructions as a major cause of bad candidate experiences.
Another significant benefit of employing AI is that it has the ability to eliminate bias, which has become of increasing concern across every industry.
Moving Forward
When heading into the high-volume hiring season, it is important for companies and recruitment marketing professionals to be ever-mindful of the changes that have taken place in hiring over the last few years, in addition to astutely analyzing the market at present. There's no "coasting" into the high-volume hiring season – unless a company is satisfied with coasting downhill. When implementing new strategies for the high volume season, make sure they are up-to-date and in-step with the current hiring market.
If you'd like help fine-tuning your hiring for the high-volume season, feel free to reach out to us!
Posted by Bobby Reedy

Bobby Reedy is a Senior Marketing Strategist at Recruitics. He has a passion for finding actionable and data-driven solutions for clients in the recruitment advertising sphere. At Recruitics, Bobby analyzes programmatic advertising data for clients of all sizes, and his role consists of providing insights into job advertising performances, maximizing audience reach to quality candidates, and improving distribution of the PPC budget. Outside of work, Bobby enjoys hiking and camping in the Rocky Mountains. Bobby is an avid book worm and has a passion for the classics and philosophy.