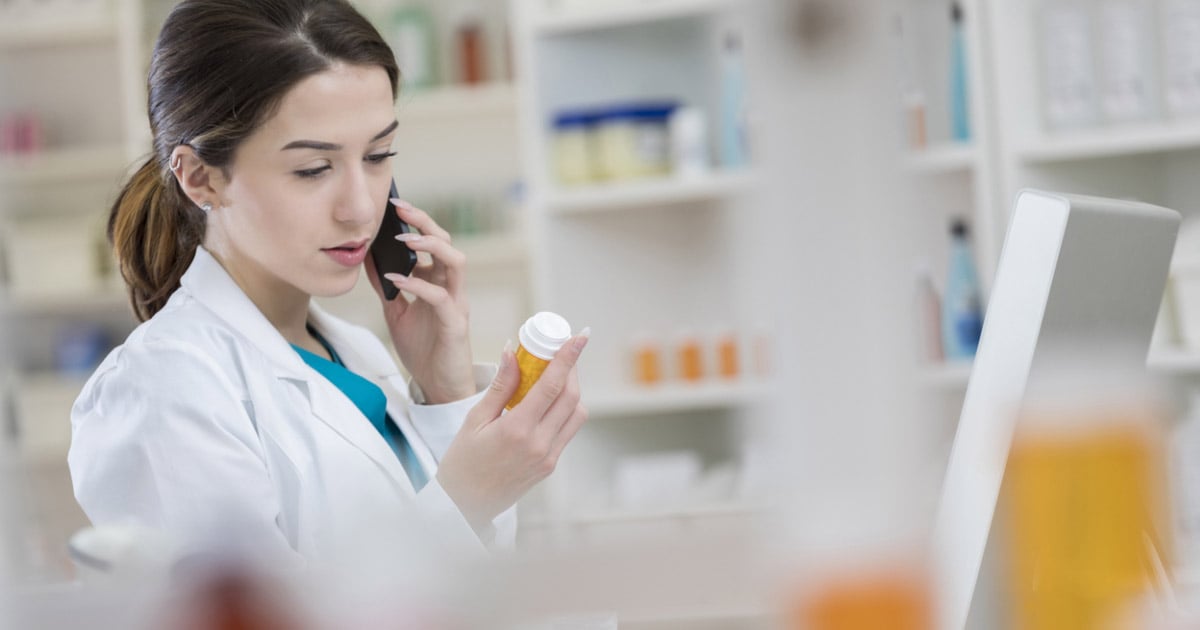 Pharmacies are essential in everyday life, ensuring people have access to the medications they need. From processing payments to processing prescriptions, these professionals play an important role in supporting their team and ensuring patients have a positive experience.
Between now and 2023, pharmacy technicians are expected to grow by more than 50,000 jobs. With this much growth, companies need to look into how they hire pharmacy technicians and ensure their processes are up-to-date.
Update Recruitment Processes
If hiring professionals want to remain attractive to top pharmacy technicians, they should focus on refreshing their recruitment marketing strategies and processes to remain agile in this hiring market. To start:
1. Create Well-Developed Job Descriptions
Job descriptions should reflect the opportunity, requirements, expectations of the candidate, experience/skills, and company values. They play a big role in attracting talent, so clear and consistent information about the company and the role allows job seekers to understand the expectations of the position. Pharmacy technicians can work in various environments, from retail to hospital or laboratory, so ideally, the job description should include details regarding the work environment.
Job descriptions should also cater to the specific kind of pharmacy technician the employer is trying to hire. There are various levels or specialties that range from being more patient-facing to more clerical/administrative, and it's important to have language that caters to each opening properly. This can help set expectations with candidates regarding what the work experience will be like and what is expected of them.
If job descriptions are outdated or share wrong information about the requirements of a role, candidates might no longer be interested in the opportunity and look for employment elsewhere. This is why well-developed job descriptions can increase productivity, efficiency, and employee satisfaction.
When reviewing the opportunities companies are establishing for job seekers, there are a few things to consider. As of May 2021, pharmacy technicians make a median hourly wage of $17.66. To attract and retain talent, employers must ensure competitive wages. In response to a growing need for technicians amid the pandemic, Walmart recently increased the average pay of their pharmacy workers to more than $20 per hour, with certified technicians starting at $16.50 or higher.
Location is also important as candidates consider commuting, work pace, and the like. Another consideration is opportunities for job seekers in extremely rural areas – or other areas with a low population of pharmacy technicians. If there is a generous relocation policy to attract talent to those geographies, the job description should absolutely have those details as well.
2. Recruitment Sources
There are many places to showcase opportunities and sources when looking to fill open roles.
A great idea is to hire from within the organization. These candidates would already know what it is like to work for the company. Recruiting internally also allows for growth opportunities, helps with retention, loyalty, employee satisfaction, and reduces cost and time to hire.
Networking is also beneficial to building a talent pipeline. Asking other employees if they have any recommendations helps build a team of like-minded people. Hiring professionals should visit colleges, facilities, and job fairs to reach the right candidates, both active and passive.
Another recruitment source is to use recruitment advertising. It's a tight talent market, so it is essential to build a strategic media plan to reach the right candidates. Companies should understand where their audience is and target their advertising to accommodate – since capitalizing on the right type of media can drive a candidate through the funnel.
Posting jobs on pharmacy-specific job boards also increases the opportunities of attracting quality pharmacy technician candidates and helps companies reach a diverse range of individuals – creating a higher chance of finding a candidate who matches the role's needs.
In addition to advertising on job sites that cater to individuals actively seeking new jobs, employers need to take an omnichannel approach to get in front of candidates who were not previously looking for a new opportunity – which can help connect with active and passive candidates. There are 63% more pharmacy-related job postings between February 2020 and April 2022. With pharmacy technician job openings outpacing the number of relevant candidates in the labor force so drastically, employers need a strategic, targeted approach to reach passive candidates.
Tip: If companies still need a boost in their recruitment efforts, reach out to staffing firms to help fill open positions. Staffing companies can help companies reach their hiring goals, provide industry insights, and share valuable data behind current labor market trends that can support hiring professionals.
3. Prepare A Seamless Interview Process
Companies should look toward building a seamless interview process, and one step to help is to consider adding skills assessments. These can help measure the job seeker's skills to ensure they're pharmacy technician-specific. This can help increase the quality of candidates who make it through the funnel.
As previously stated, there can be significant differences in the daily responsibilities of pharmacy technicians depending on their specialty. Employers should ensure the hiring process vets candidates according to the requirements the job will actually have (ex: pharmacy technicians who will be working in a lab setting should not be ruled out due to a lack of significant patient-facing experience, or entry-level/level one pharmacy technicians should not be required to have a certification or related degree).
Hiring professionals should also consider reviewing their interview process to make sure they're supporting a positive candidate experience. This can make or break an interview, since it can mean the difference between an interviewee feeling confident in the position and feeling unsure and lost. Recruiters must be clear, set expectations on the role, and deliver on the expectations.
This is the time for companies to share with candidates what makes the company great to work for and how the organization will care about the candidate when they join the team. Job seekers want to join companies that care about their well-being, which is why showing support to candidates is a great way to create a seamless hiring experience.
Especially since there are so many roles open for pharmacy technicians, it's essential to stand out from the competition by showcasing a company's authentic culture and brand.
Tip: Candidates are conducting more research on companies, and employers must communicate how they will value a job seeker in the interview process. Candidates are expressing how they want to feel valued and appreciated in their career, and they start looking for this during the interview process. Many job seekers will move on from an opportunity with a prospective employer if they fail to showcase their intention to make the candidate feel valued.
Focus on Retention
The time it takes to recruit and train new employees causes a temporary loss of productivity in the workplace and can put more on the plates of already overworked pharmacy technicians. This can affect a company's culture, EVP, and employer brand.
When focusing on retention strategies, companies should consider:
1. Take Time For Proper Training
Taking time to recruit and train new personnel can help alleviate these issues. Employees who are well trained and feel supported will be more likely to stay at a company. Employers should also consider professional development/certification reimbursement programs and opportunities for entry-level technicians. Investing in the training and certification of existing employees will help employers fill the tougher, higher-skill technician roles over time.
2. Employee Sentiment Surveys
Companies should also consider conducting employee surveys to ensure job satisfaction and that expectations are being met. With a fast-paced and in-person job, pharmacy technicians need to know their company is supporting them to do their best work. Taking the time to conduct surveys can ensure team members are able to share their feedback on work processes and feel as though their voice matters.
Making teammates feel valued in their work is important to help improve the workplace environment, performance, and productivity.
Tip: If expectations are not met, then these surveys can showcase what hiring professionals should focus on and update. For example, if there was an unmet expectation, hiring professionals should review the job description/interview process to ensure that expectations are being communicated correctly in the future. This can help prevent staff turnover and increase employee satisfaction.
3. Recognition
As mentioned above, candidates are seeking companies where they feel valued and appreciated. Since pharmacy technicians can't work remotely, they want to ensure they are being valued during their time in person. If employees are not valued, they are more inclined to search for an employment opportunity where they feel their contributions matter and are being celebrated.
Starting an employee recognition program is a fun way to reward the team's great work and encourage employees to grow in their careers. This also helps bolster a positive culture and employer brand. Everyone wants to be acknowledged for their hard work, and now is the time to showcase the organization's amazing teammates!
4. Ensure Candidates Fit Company Culture
Companies that invest in their culture should also ensure the team they build can thrive in the culture. Organizations can easily train job seekers to fit into the role, but it won't mean the job seeker will fit into the company culture.
Creating a community of like-minded people can help pharmacy technicians feel like they belong and are working towards a common goal with those around them. Building community is so important, especially for roles that are in person. A team's support can help build trust, loyalty, and a sense of belonging.
To guarantee that a company's culture aligns with the team and their values, hiring professionals should review their employer brand and EVP so they accurately reflect the brand and culture. Having candidates that fit into a company's culture can help increase morale, performance, and help the employee experience.
—
If you're looking for more information on how to best recruit pharmacy technicians, contact Recruitics today!
Posted by Michael Cheung

Michael Cheung is a Director of Marketing Strategy at Recruitics. Michael has been with Recruitics for just over 5 years, starting as a Marketing Coordinator and growing alongside the agency into his current role, now leading a team of marketers to deliver best-in-class service and expertise to our clients. Outside of work, you will likely find Michael reading business news between sets at the gym, playing video games, or exploring New York City for his next favorite restaurant.