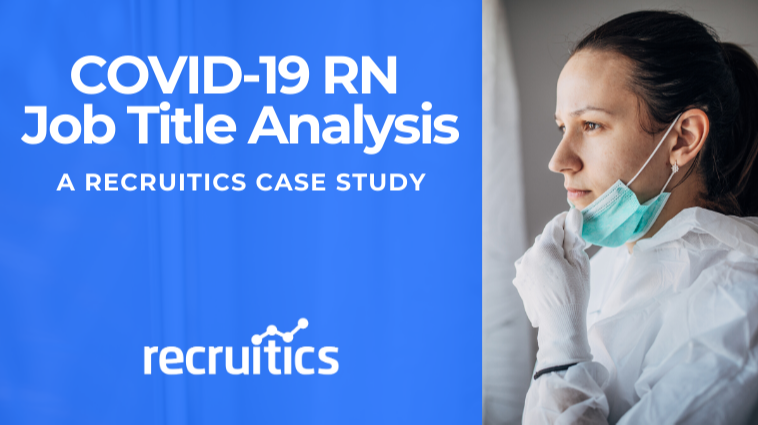 Recruitics partnered with a US-based healthcare staffing company, ranked among the largest US staffing firms, to A/B test registered nurse (RN) job titles with and without "COVID-19" in them throughout Q1 2020 to better understand the impact to job ad performance. Here is a summary of the results.
CHALLENGE
A healthcare staffing company posted a variety of Registered Nurse (RN) jobs in varying specialties with and without "COVID-19" in the job titles to determine if that would impact performance.
STRATEGY
Recruitics analyzed a total of almost 3,000 RN jobs posted in Q1 2020 across 4 primary RN job titles (Emergency Room RN, Intensive Care Unit RN, Medical Surgical RN, Telemetry RN). The analysis excludes any jobs without activity (at least 1 job visit) and accounts for both paid and organic performance data.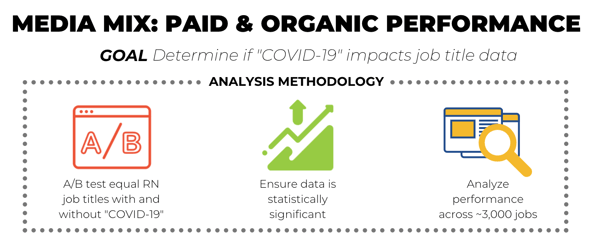 RESULTS
Job Titles that include "COVID-19" - compared to the same job title without "COVID-19" - saw more apps and a better messaging effectiveness with minimal impact to cost-efficiency.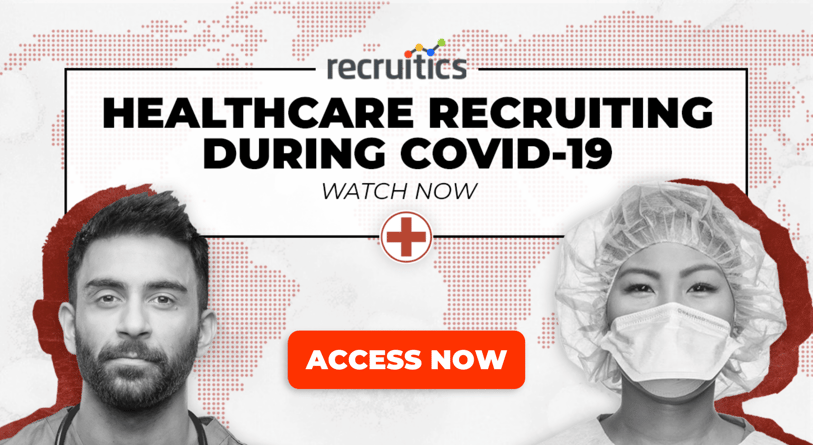 Posted by Emily Tanner
Emily is the VP of Marketing at Recruitics. With over 8 years of industry experience, Emily has worked on both the client side and the business side of marketing, partnering with top enterprise customers on their talent acquisition and recruitment marketing strategies as well as developing inbound content marketing plans, paid advertising campaigns, lead generation initiatives for Recruitics. A true data nerd at heart, Emily finds joy in analyzing deep performance metrics and finding the story in the numbers. When not working on marketing strategies or in Excel documents, you can find Emily hanging with her husband and son and their 3 dogs.